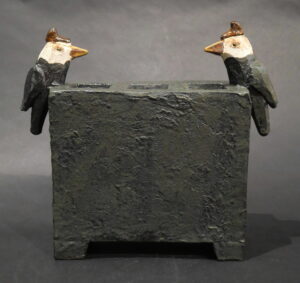 With autumn just around the corner, American Folk turns to the upcoming holiday season with anticipation, eagerly awaiting the time of year when gathering together and sharing a table is at the forefront of all our minds.
Join us on Wednesday October 4th at 11AM, "The Harvest Table" debuts right here on our website, with telephone sales beginning promptly at 12PM.
Often the vessels with which we create and serve these elaborate family meals hold a special place in our holiday traditions. From the humblest bowl that fits perfectly in your hand, to an impressive serving platter used at every family gathering, our serving ware doesn't just hold food, but memories as well. Because our potters are focused on creating functional wares, these pieces are hardy and intended to be used, not just visually enjoyed. To use a piece of art that's been so well-made and well-considered will turn even the small everyday moments into a special occasion.
American Folk invites you share in the ultimate joy and usefulness of regional pottery with heirloom quality yet utilitarian wares from 6 of our potters. "The Harvest Table" features new pottery from Shawn Ireland, Caroline Cercone, Winton & Rosa Eugene, Kim Ellington, and Chad Brown.
On Friday October 6th, we will hold an evening reception in the gallery with hors d'oeuvres and beverages, from 5-8PM. This event is free and open to the public.