Contemporary southern folk art, NC wood-fired pottery, and custom picture framing
Opening Soon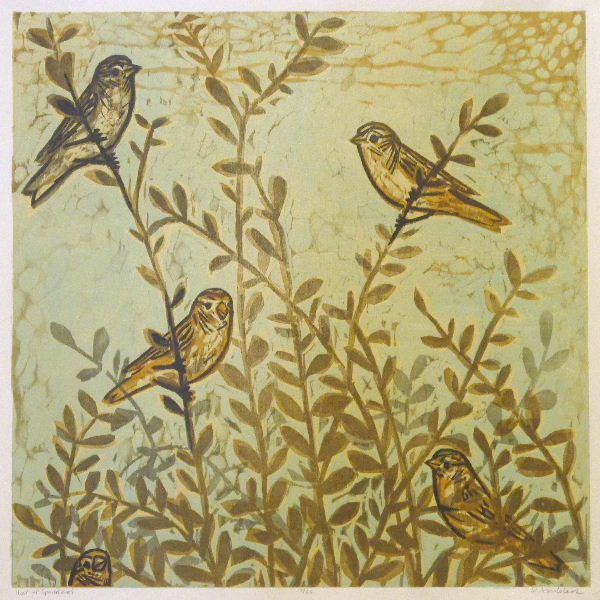 Online: Tuesday, April 4th at 11am
In the Gallery: Thursday, April 6th at 10 am
Opening Reception: First Friday, April 7th 5-8 pm
New Work in the Gallery by Kent Ambler
Our wonderful wood block print-maker, Kent Ambler, delivered several new prints on Saturday.  This time of year inspires us to emerge into nature, and look up and about.  Where Kent lives, in the foothills of South Carolina, spring is in full swing.  Birds are building nests and singing songs and generally making their presence felt.  Kent is so great at capturing the quiet seasonal moments, and letting us bring them into our homes and enjoy for a lifetime.
To see all of Kent Amblers wood-block prints click here
For more information or to purchase artwork, call us at 828-281-2134 or email us at folkart@amerifolk.com.